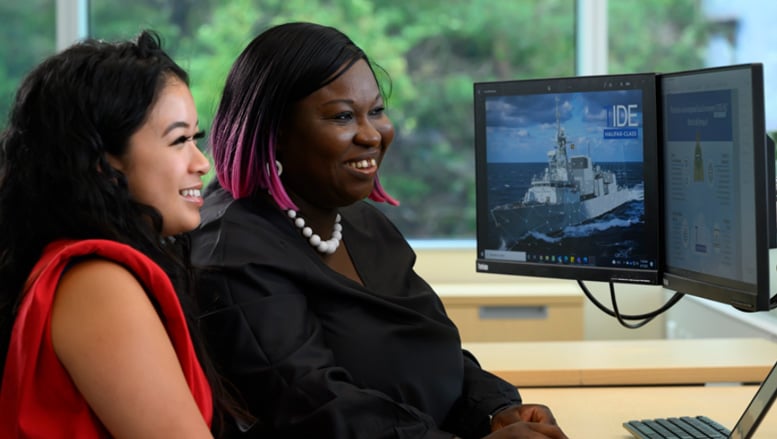 Your Future with Fleetway Inc. starts here.
As one of Canada's largest marine engineering integrators, we are always looking for talented individuals to bring their skills to Fleetway as we lead the way in Canadian naval defence contracts (In Service Support). Our work is project focused on government ship design and support, including warships, ferries, ice-breakers and commercial vessels
We uphold the highest standards of quality, safety and security, and are registered to the ISO 9001:2015, and ISO 14001 certifications.

If this sounds like a team you'd like to be a part of and make a difference with, then we'd love to hear from you!

To learn more about our career opportunities - click here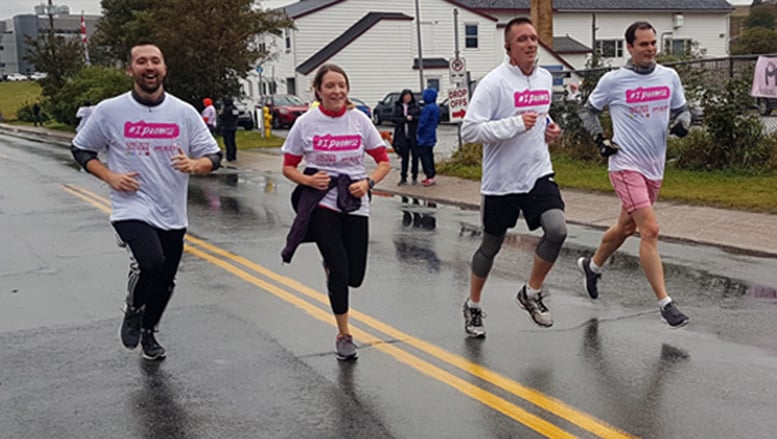 It benefits us all
At Fleetway, we believe healthy active living leads to productive work, a happy home and all-around good health.
We're committed to maintaining a work culture that thrives on wellness, safety and healthy choices.
We're committed to maintaining a work culture that thrives on wellness, safety and healthy choices.
We support a number of programs allowing you and your family to better your health, change your lifestyles and focus on healthy living. Good health is good business. As a member of the J.D. Irving, Limited family of companies, our health programs include:
Modern Offices and Amenities
Wellness Programs
Fitness and Health Challenges
Disability Management
Health Risk Assessments
Smoking Cessation
Flu-shot Clinics
Employee and Family Assistance Program
Personal Protective Equipment
View our current and future openings and send us your resume today!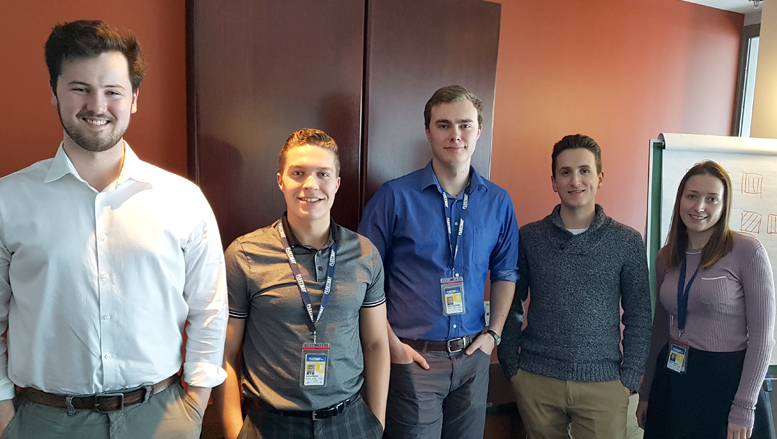 Welcome students
Want to start your career with a company that values your unique combination of skills, education, and abilities?
Fleetway offers opportunities for talented individuals who share our passion for providing service excellence and value to our customers, support and encouragement to colleagues, and a keen business interest.
You will enjoy working with our accomplished team and benefit from a hands-on engineering role and professional development.
What you can expect:
As a co-op student or new graduate, you can expect to be part of an outstanding group of Naval Architects, Mechanical and Electrical engineers and technologists.
We tailor your work experience to your skills and abilities. If you choose to work on one specific project and hone your skills in a particular area, we can make that happen. If you prefer broader project exposure across a variety of client projects, we can make that happen too.
Supported by your peers, you have exposure to a wide variety of government, military, commercial oil and gas and industrial based project work. You can expect as a co-op student or graduate to gain valuable work experience and broad project exposure by:
Participating in the development of technical studies, drawings and specification

Participating in engineering change proposals

Working on systems integration projects

Developing 3D models of ship equipment and compartment arrangement

Conducting engineering analysis such as finite element analysis
How to join our team:
Keep an eye out on our website and watch for our postings at the Co-operative Education and Career Development offices for placements and position openings.
Fleetway is a proud member of the J.D. Irving, Limited group of companies. Please visit www.jdijobs.ca to view our opportunities and submit your application online.
Fleetway Inc. is an Equal Opportunity Employer
Fleetway Inc. is committed to providing an accessible organization by removing barriers for people with disabilities.
Investing in you
"During my time at Fleetway I have experienced a lot of career advancement....from Jr. Draftsperson to Sr. Draftsperson. Instead of following project requests, I am now leading projects!
"As an engineer, I was supported by Fleetway in obtaining my professional designation and am now leading projects."
"My work experience at Fleetway allowed me to obtain my professional designation.... I was able to gain the necessary experience and skills as I performed my regular job duties with the support of my manager and Fleetway."
At Fleetway our people are our primary assets. That's why we invest and reinvest in our employees and why we support you and offer the total rewards that we do.
We are deeply committed to ongoing Training & Development. When you join Fleetway, you're joining a company that invests in you and your personal and your professional development. You'll have the financial support and time to enhance your technical and personal skills year after year.
Our commitment to your Training & Development includes:
Annual Personal Development Plans
Professional Development (seminars, training, etc.)
Industry specific conferences
Courses to upgrade skills
Continuing education
Supporting you as you pursue your professional engineering designation
Supporting your membership to professional organizations

View our current and future openings and send us your resume today!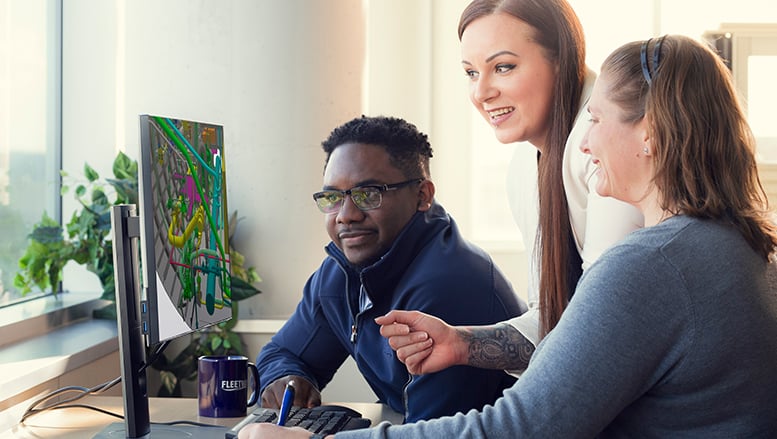 When you join Fleetway, you're joining a company that is committed to meeting your highest expectations and helping you achieve both your professional and personal goals. You will work with a team of talented individuals in a supportive work environment that inspires growth and opportunity.
We have created a Total Rewards package with many extras to ensure a well-rounded experience.
Training and Development
Annual Personal Development Plans
Annual Performance Reviews
Professional Development (seminars, training, etc.)
Certification/credential support
Lifestyle Benefits
Flexible Benefit Plans
Medical Coverage
Dental Coverage
Life Insurance
Employee Assistance Plan
Employee Health Assessments
Work Environment
Shared Vision, Mission & Values
Progressive, supportive, team-based atmosphere
Social culture – Employee events and celebrations
Open Communication (i.e. sharing performance & financial results)
Work Life Balance with flexible work options
Cutting edge technology and tools
Financial Rewards
Competitive compensation
RRSP savings and investment plan with company contribution